Customer Stories
Here are some examples of how customers are using SmartAds in their targeted advertising campaign management.
Request Demo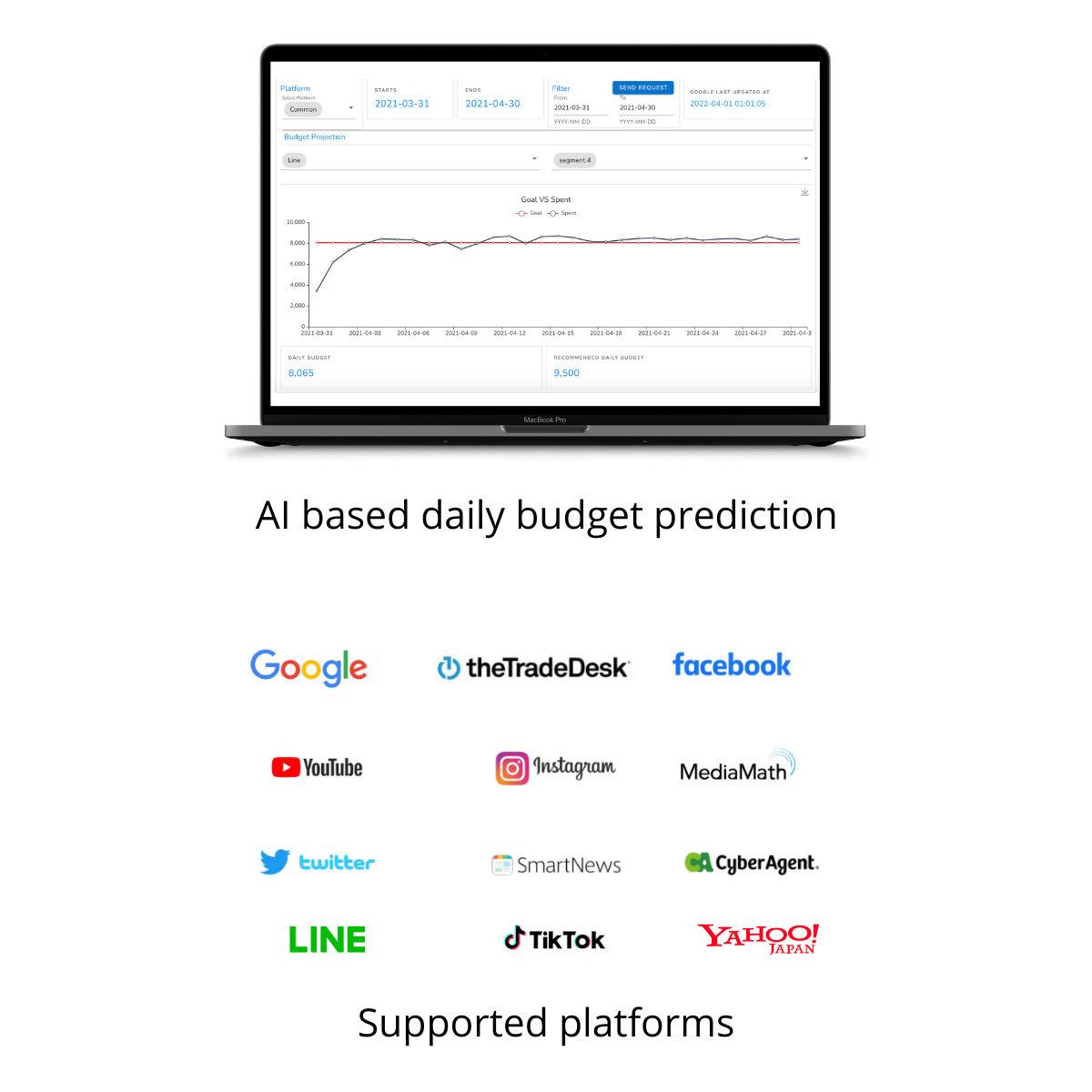 Complete Solution for Maximizing ROAS with AI
Our solution enables customers to run targeted ad campaigns across multiple channels, optimizing ad spend and eliminating human error.
CUSTOMER PROFILE
Manages targeted ad delivery for over 100 brands using our proprietary data.
HOW WE IMPROVED CUSTOMER BUSINESS?
1. ZERO human error
2. 90% cost reduction in campaign management
3. Maximizing ROAS with transparency